Ready to boost your wine confidence and become an expert in your field?



4 weeks Online
Wine course
with certification
A complete introduction to Wine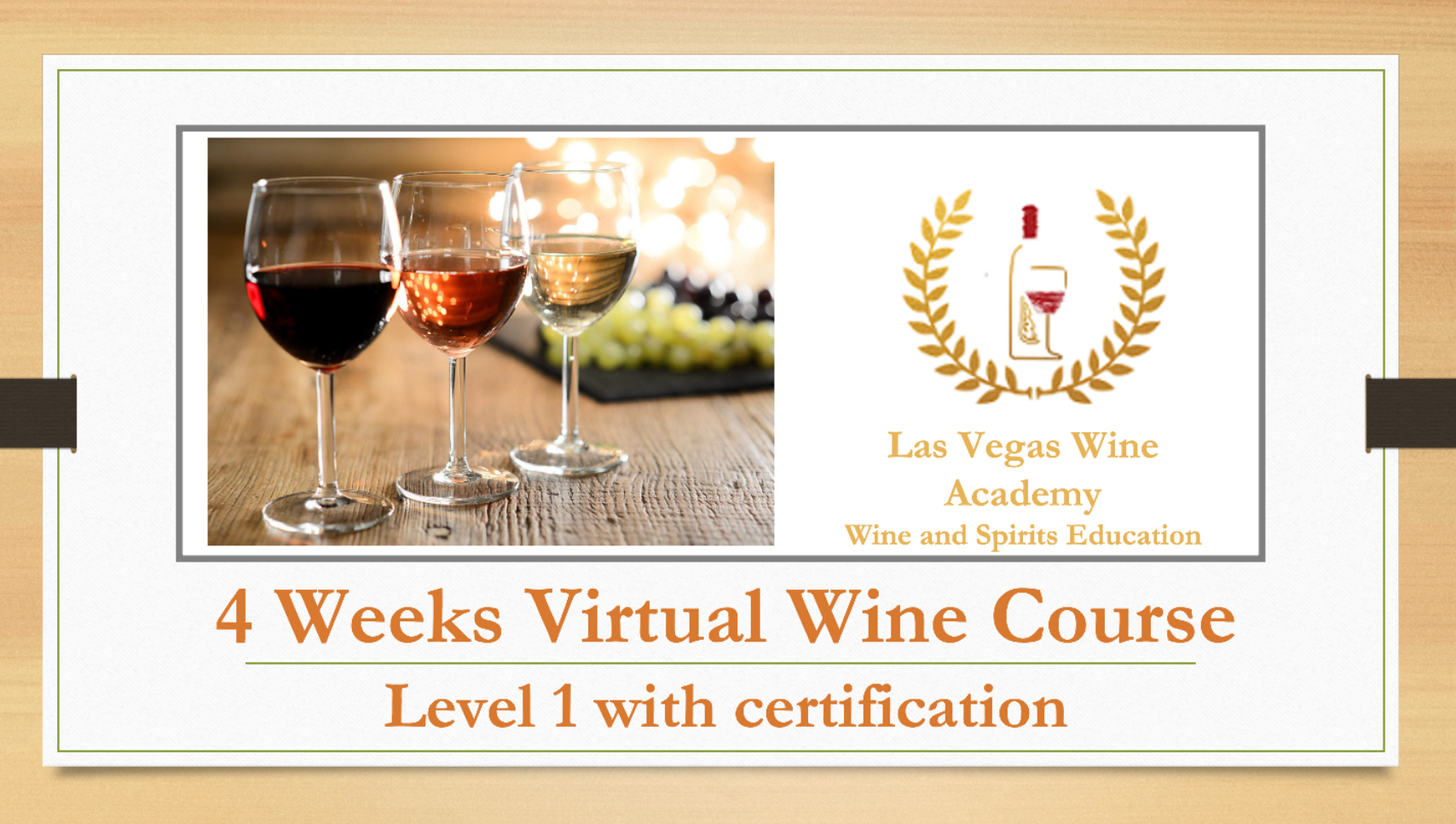 For wine beginner, connoisseur, wine enthusiast or aspiring Wine-Industry professional, this seminar is a hands-on introduction to the world of wine.

You will learn all the wine fundamentals and establish great wine foundations.
Become confident around wine and loose your fear when selecting wine at a restaurant or tasting wine with friends.

If you can watch videos, then you can learn about wine with me!
Everything you are getting:

Module #1, STA Wine Tasting training, NEW
Module #2, Wine history and winemaking training
Module #3, Noble grapes intensive training
Module #4, Wine Styles complete training
Module #5, Wine and Food pairing training

Bonus #1: eBook 7 habits to improve your wine tasting skills
Bonus #2: Aroma wheel, certificate and label pin
Bonus #3: 1-hour private zoom wine tutoring
Bonus #4: Private Facebook group

All your modules will be virtual and will be send to you each week so you can have plenty of time to review the videos and practice in between each module.

When will I receive my virtual training videos:

Module #1 / Bonus #1 / Bonus #4 + Aromas Wheel

- Right Away after registration / Pre-course training
Module #2
- Tuesday Week 1 / Course begin Tuesday after your registration!
Module #3

- Tuesday Week 2 / second week!
Module #4
- Tuesday Week 3 / third week!
Module #5
- Tuesday Week 4 / You are officially a pro!
You can take advantage of your Bonus #3 at any time before, during and up to 30 days after the end of the Wine course. Just email me to make arrangements Solenne@lasvegaswineacademy.com