Book a Virtual Tasting!
In a world where we spend more and more time safely behind our computer, there is no better way to brighten your week than organizing a Wine Tasting!
And to keep everyone safe or just to enjoy a moment with friends and family that lives far away, there is no better way than organizing a Virtual Wine tasting!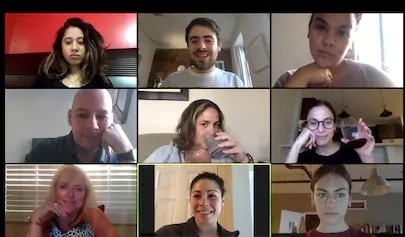 Virtual Wine tastings are not only convenient, they allow you to chose from a wide range of themes and topics.
We can organize a Virtual Tasting for your group whether you are all together in the same place, or spread over the world!
Any time, and any day of your choice!
If you are in the Las Vegas area, we can select the perfect wine for your tasting available through our multiple local partners.
We can also pair for you some amazing Happy Little cheese plates to complete your experience!
Not local? No worries, we will give you wine recommendations you'll easily find in your local wine store or that you can order online through our e-commerce partner.
Don't wait any longer to have some fun and schedule your Virtual Wine tasting now!