You dream to become a Wine connoisseur ?
You want to impress your friends and family with your knowledge of Wine, Spirits and wine pairings ?
You want to start a new career in the wine industry ?
Maybe you are just passionate about wine and you want to go deeper in your expertise ?
Our full day course are exactly what you need.
During our 2 days Seminar, we will go above and beyond your expectations !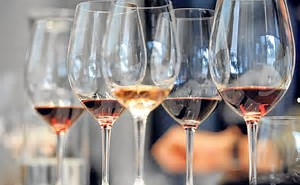 A complete introduction to Wine.
2 days / 16 hours
More than 20 wines to taste
349$/ person
Lunch included

Always wanted to learn more about wine ? To become a real connoisseur ?
This Seminar is the perfect occasion to acquire deeper Wine knowledge and grow your passion.
This Seminar is also ideal if you plan on starting a new carreer in the Wine Industry or if you would like to gain more expertise to progress in your current position.

When you start studying wine, you realize that tasting is a big part of your training.
That's why before anything, the first thing we will teach you is how to taste, describe and evaluate a wine.
And we will help you go through this process by analyzing more than 20 wines from all over the world.

You will also review the basics of wine, a hands-on introduction to the world of wine to develop your wine skills:
the influencing wine factors,
vinification,
viticulture
wine & food pairing

During 2 days, you will learn about the most popular grape Varietals:
Cabernet Sauvignon
Merlot
Pinot Noir
Malbec
Shiraz
Tempranillo
Zinfandel
Chardonnay
Sauvignon Blanc
Riesling
Pinot Gris
Chenin Blanc
Soave
...

You will discover the main Wine Countries and their notorious Wine regions:
France
Italy
Spain/Portugal
Germany
United States
Argentina/Chile
Australia
...

What you will learn:
- How to taste wine
- How to describe and evaluate a wine
- The influencing wine factors,
- The basics of vinification,
- The basics of viticulture
- wine & food pairing
- Most popular grape varietals

- Main Wine countries

- Well known wine regions

Assesment:
The assesment is by an exam of 50 multiple-choice questions, taking place at the end of the second day.
Student will have 1 hour to achieve the exam. You will need 60% of positive answers to pass.
Upon successful completion you will receive a Las Vegas Wine Academy certificate and label pin.

Requirement:
There are no entry requirements for this qualification. You must be 21 year old.

Seminar location:
HOMEWOOD SUITES By Hilton
10450 S Eastern Avenue
Henderson, NV 89052
Introduction to Wine / Seminar with certification
Monday September 17th, 9am-5pm &Tuesday September 18th, 9h-5pm
Give us your email to be the first one to know about our new courses !